Cannabis Cultivator Bright Green Corporation (BGXX) in Fort Lauderdale, Fla., marked its NASDAQ debut on May 17, with its stock soaring nearly 216% in price. It is one of the few companies chosen by…
the U.S. government to cultivate, manufacture, and sell cannabis and cannabis-related products lawfully under federal and state regulations for research, pharmaceutical purposes, and affiliated export.
Also, the company's shares advanced 91% a day after their listing. In a filing on May 13, the company stated that certain registered stockholders planned to offer 158.3 million shares of its stock. However, the stock plunged 65% in afternoon trading after two days of impressive gains. Closing its last trading session at $6.18, BGXX is currently trading near its all-time low of $5.60, which it hit on May 23, 2022.
Also, while views regarding cannabis are changing across the country owing to the product's medicinal and wellness uses, partisan gridlock in Congress has virtually ensured that legislation to decriminalize marijuana will die in the United States Senate. This could further impact BGXX's price performance in the near term.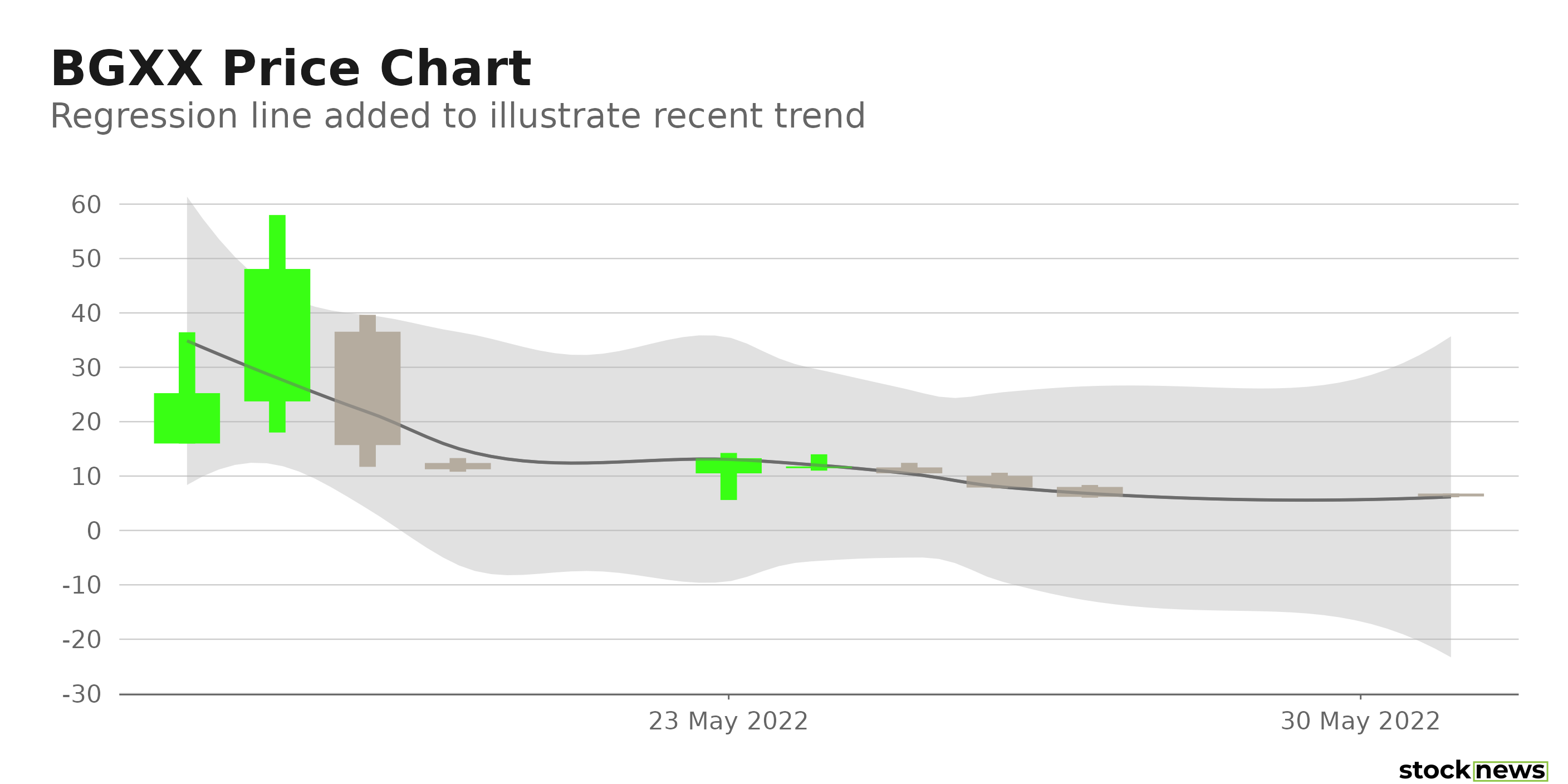 Continue reading at STOCKNEWS.com