Hey, I admit it: Back in the day, I knew a few folks who sold marijuana.
Now, these weren't your evil, violent drug lords. They were mostly just regular guys looking for a little extra cash to help pay the bills.
But those friendly felons of old actually share the same problem as the same legitimate businesspeople who run legal cannabis ventures today…
What the hell do you do with all that cash?
You couldn't just drop a bunch of cash in the bank without someone asking a bunch of pointed questions.
The guys I knew put it in air ducts, under the floorboards, or stuffed it anywhere else they thought they could safely hide it.
The best solution I ever heard of was from a guy I knew who had some unusual pets. He would put the cash in a shoebox, and then put that box… in a glass cage that also happened to be the home of his two six-foot Burmese pythons.
It's safe to say he never worried about losing any of his money.
But then again, not everyone – especially pioneering cannabis firms navigating tricky, virtually incoherent federal regulations – is lucky enough to have Burmese pythons guarding their earnings.
Fortunately, just in the nick of time, a local bank I know is stepping into the breach to service this decidedly ­­underserved sector, and you can own it for the unreasonably good price of less than $8…
This Is the Regulatory Wrench Thrown into the Marijuana Industry
Dealing with the cash is a huge problem today, even for those whose states allow the sale of medical or recreational marijuana.
Since pot remains illegal at the federal level, banks that do business with companies in the cannabis industry face extra regulatory risks. That means they can be fined – or worse – for maintaining a relationship with pot-related businesses – the same kind of business relationship that thousands of banks have with tens of millions of customers.
O, Canada! An earth-shattering weed announcement in Ottawa could help turn everyday Americans into pot stock millionaires. Watch this for details…
According to Treasury regulations, financial transactions involving a marijuana-related business generally include funds derived from unlawful activity.
Many marijuana companies have had their accounts closed by banks fearful of running afoul of regulators.
Legitimate, licensed, regulated, taxpaying companies operating facilities that are legal in their home state are back to the floorboards, ceiling panels, and maybe even snake cages as a cash management system.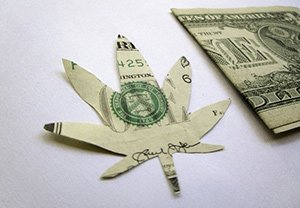 Even U.S. Treasury Secretary Steve Mnuchin sees the blatant stupidity of this, telling the House Financial Services Committee recently, "I assure you that we don't want bags of cash. We want to make sure that we can collect our necessary taxes and other things. We do want to find a solution to make sure that businesses that have large access to cash have a way to get them into a depository institution for it to be safe."
He seems to be the current administration's lone voice of reason on the pot question.
U.S. Attorney General Jeff Sessions is a fervent anti-pot crusader – almost a relic from the "reefer madness" thirties – and that's thrown the "fear of the Feds" into many banks: They simply refuse to do business with the industry, lest they run afoul of the regulatory stormtroopers.
Mr. Sessions and the retrograde anti-pot folks are on the wrong side of history. Nearly 20 states have allowed medical marijuana, and eight states have legalized recreational pot.
More will certainly follow if for no other reason than it is a fantastic source of tax revenue in a time when states and municipalities are in desperate need of new revenue streams.
However, that's not to say there aren't many bankers brave enough to work with cannabis companies.
The first that always comes to mind is Twin City Bank of Longview, Wash. That's because this bank has dealt with cannabis companies since medical dispensaries first opened their doors legally in 2014.
The extra paperwork is a hassle, so the bank has to charge $500 for each pot-related account. Still, it's pretty much the only cash management option available for their customers who don't have a couple of big snakes to protect their stash.
There's also one publicly traded bank I know of that deals in the cannabis industry.
And it happens to be one of my favorite community bank stocks…
Here's the Stock Leading the Marijuana Banking Revolution
I'm talking about Severn Bancorp Inc. (Nasdaq: SVBI) based in my hometown of Annapolis, Md.
According to The Washington Post, Severn charges high fees to help offset the regulatory costs and risks. But it does offer banking services to companies doing business under Maryland's medical marijuana laws.
Top Five: These tiny Canadian pot stocks are set to skyrocket. Click here…
And while the bank doesn't talk publicly about these services, clients seem to enjoy the way Severn does business.
Jake Van Wingerden, a grower and chair of the Maryland Wholesale Medical Cannabis Trade Association, even told the Post, "That bank was very quick out of the gate saying, 'I want to work with the industry.' Everybody I talk to has accounts at Severn. I don't know how else we would do business."
I find that intriguing. In fact, I've been a huge fan of Severn Bancorp for several years now.
It operates in Anne Arundel County, Md., one of the 20 highest-income counties in the nation. The bank has a solid loan portfolio and balance sheet, and the stock is cheap when compared to asset value and earnings power.
The folks running the bank are very smart, and they know their market very well. Their presence in the pot business just happens to be a potentially high-profit bonus. Essentially, this is a very good bank that is trading at unreasonably attractive prices.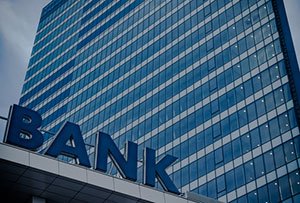 The executives at Severn own more than 18% of the bank, so it's safe to say they have a ton of skin in the game. Louis Hyatt – the father of Severn's President, Alan Hyatt – owns an additional 8.9% of Severn.
I actually used to see Lou every day back in the nineties, as we both frequented the late, lamented Jim's Corner in Annapolis. I used to stop in to talk to him about banking, business, and real estate over hot roast beef sandwiches with fries and gravy, back when I could say the word "gravy" without gaining three pounds.
Long story short, Lou is a sharp businessman. He's way too smart to have almost $8 million of his money invested in an enterprise that he did not think was a long-term profit opportunity.
That's exactly what I think the marijuana industry is shaping up to be.
Because despite retrograde throwbacks like Jeff Sessions, marijuana legalization is inevitable.
More than 70% of Americans favor either medical or recreational marijuana. And I can promise you that no matter what they may have said in the public arena, all 50 state governors are looking at the more than $1 billion in expected tax revenue from legal cannabis states this year with an eye toward adding some of that to their coffers.
With marijuana still illegal at the federal level, it's difficult, but not impossible, for a bank to do business with players in the industry.
Those that step up to the plate now will have a huge lead in relationships and should see wild profit growth as the industry explodes, and as less forward-thinking banks play catch-up, over the next decade.
Nothing Jeff Sessions Can Do Will Stop These $5 Pot Stocks from Exploding
Canada is expected to take marijuana fully legal this July, and there's not a damn thing the notoriously anti-weed attorney general can do about it. It might make him furious, but investors who park a few hundred bucks in these tiny "north of the border" companies could potentially turn a small stake into $100,000 fast. Michael Robinson has the details for you – click here to hear what he has to say…
Follow Money Morning on Twitter @moneymorning, Facebook, and LinkedIn.
About Money Morning: Money Morning gives you access to a team of ten market experts with more than 250 years of combined investing experience – for free. Our experts – who have appeared on FOXBusiness, CNBC, NPR, and BloombergTV – deliver daily investing tips and stock picks, provide analysis with actions to take, and answer your biggest market questions. Our goal is to help our millions of e-newsletter subscribers and Moneymorning.com visitors become smarter, more confident investors.To get full access to all Money Morning content, click here.
Disclaimer: © 2018 Money Morning and Money Map Press. All Rights Reserved. Protected by copyright of the United States and international treaties. Any reproduction, copying, or redistribution (electronic or otherwise, including the world wide web), of content from this webpage, in whole or in part, is strictly prohibited without the express written permission of Money Morning. 16 W. Madison St. Baltimore, MD, 21201.