With earnings season in full swing, we are days away from seeing how Cronos Group (CRON) performed over the previous quarter. The cannabis company is scheduled to report earnings next week before the market opens on…
November 5th, 2020.
The third quarter has been tough for Canadian cannabis producers as the industry saw sales pick up in the second quarter as consumers stockpiled in anticipation of a long drawn out lockdown. As lockdowns subsided, sales fell back to the normal levels in the third quarter.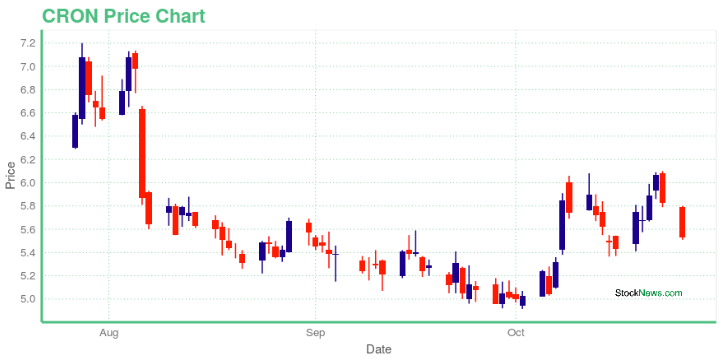 This year has been challenging for many companies due to their lack of profitability and access to capital. Many companies have had to turn to alternate forms of financing, such as dilution, in order to stay afloat. Fortunately, this hasn't been the case for CRON, as the company received an early investment from Altria Group (MO) back in 2018 of $1.8 billion dollars.
But, despite having adequate capital to finance operations, the company…
Continue reading at STOCKNEWS.com